A unique style woven of tradiotion and innovation
Our rooms are all doubles, built in 2021, every detail has been designed and studied to offer our guests an unforgettable experience.
We have personally restored the ancient furnishings of the house and fill up the rooms with furniture designed exclusively for Maison Ida, by local craftsmen such as "Ottoz" furniture workshop, in La Salle, and the "Lanzo" carpentry, in Aosta city.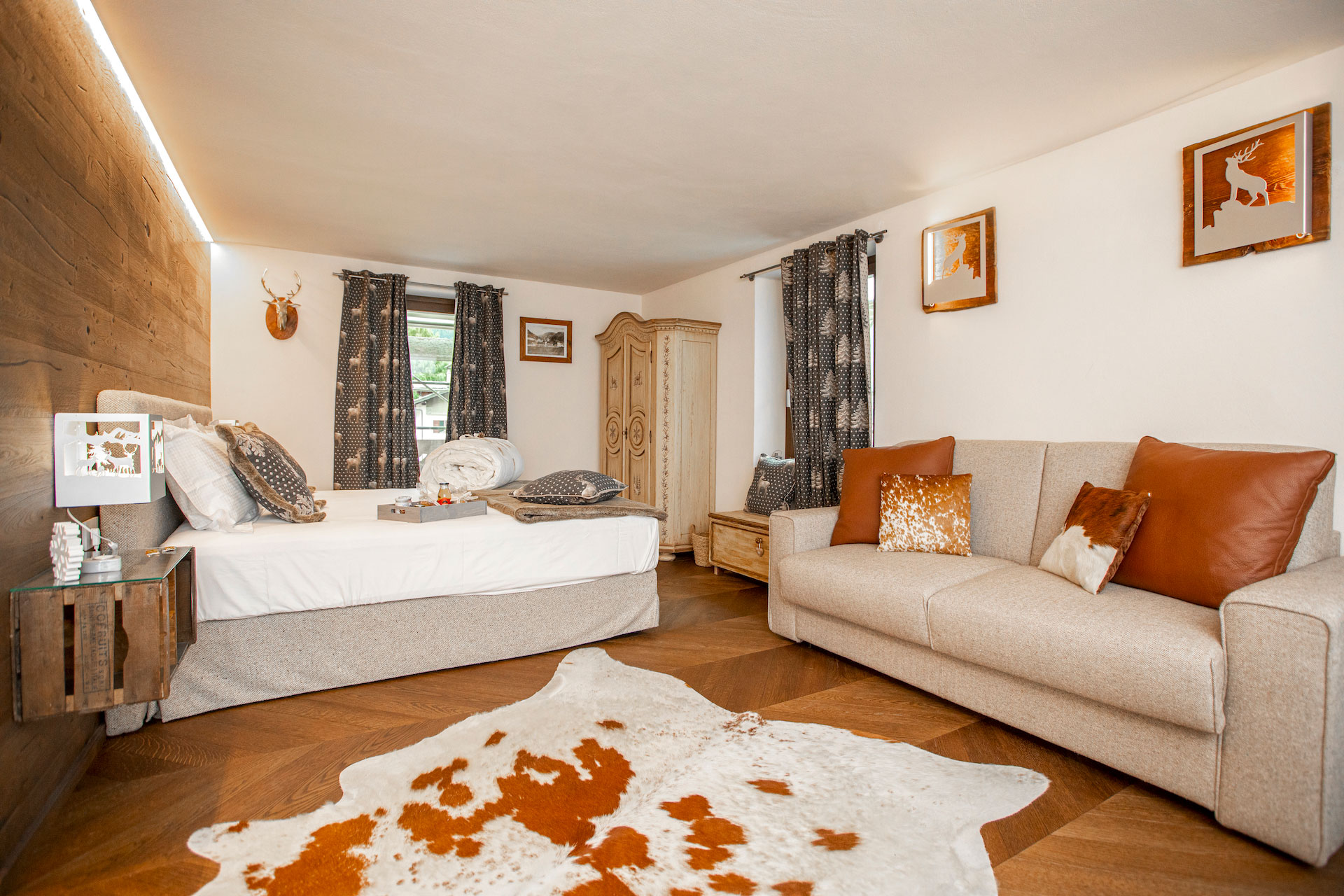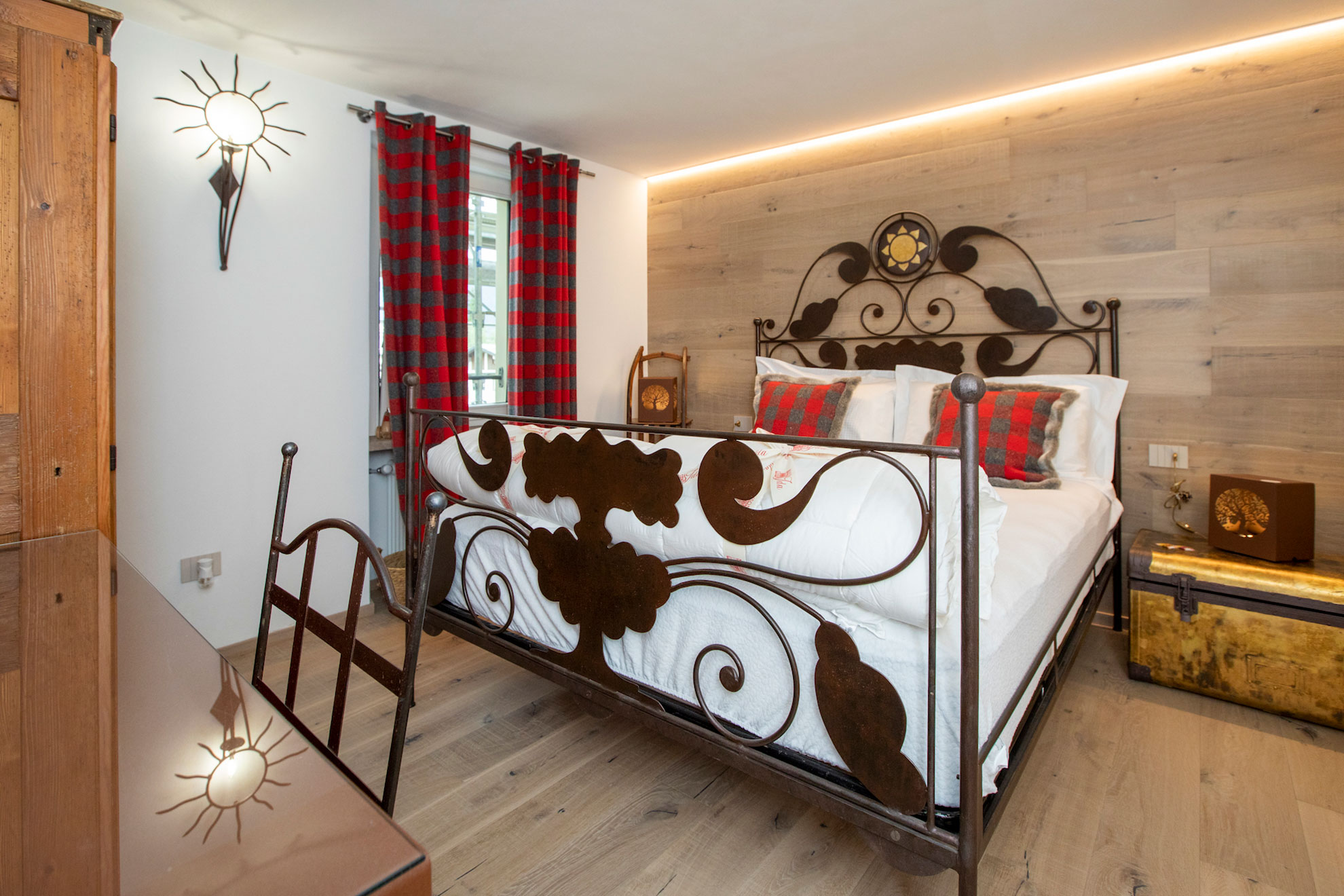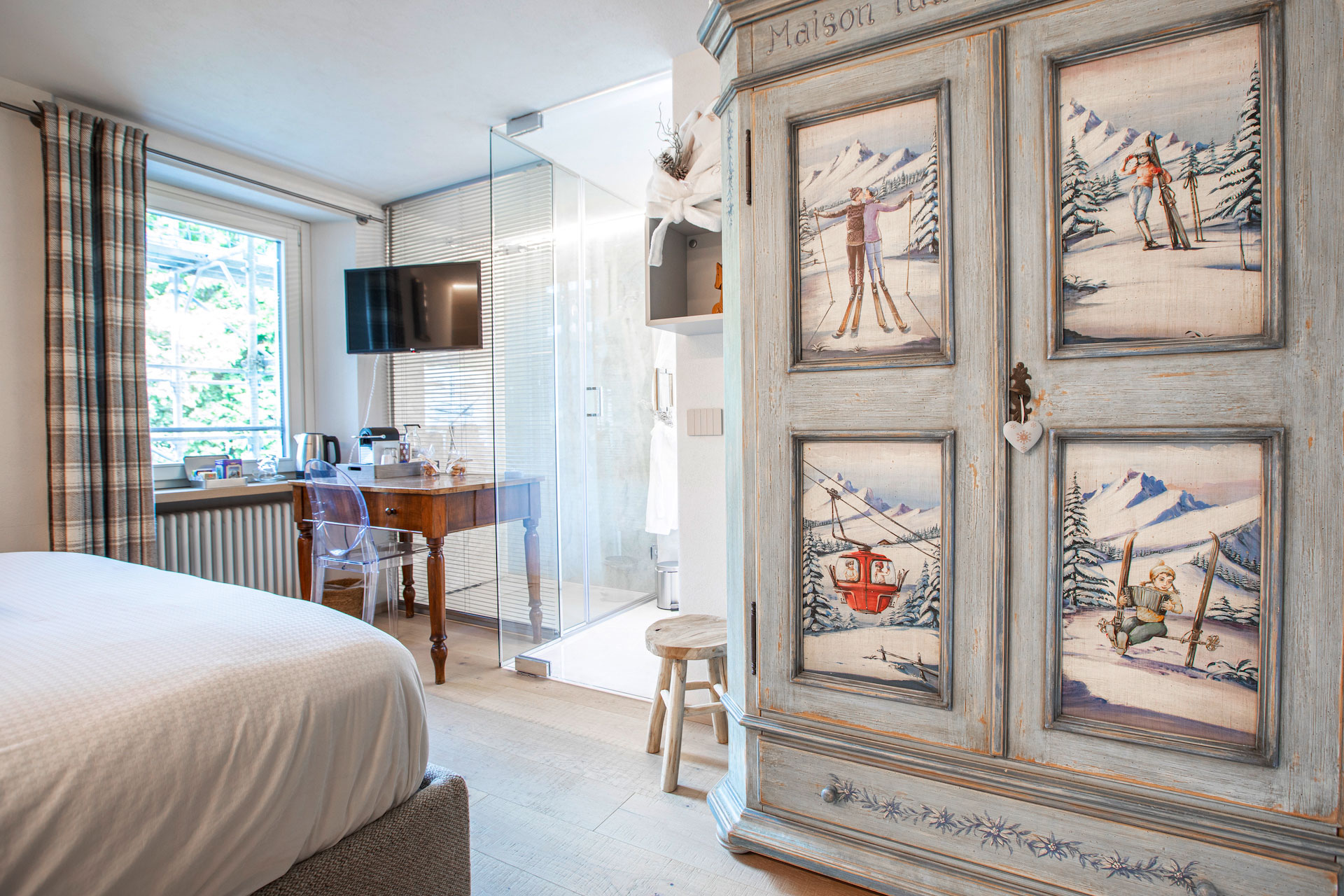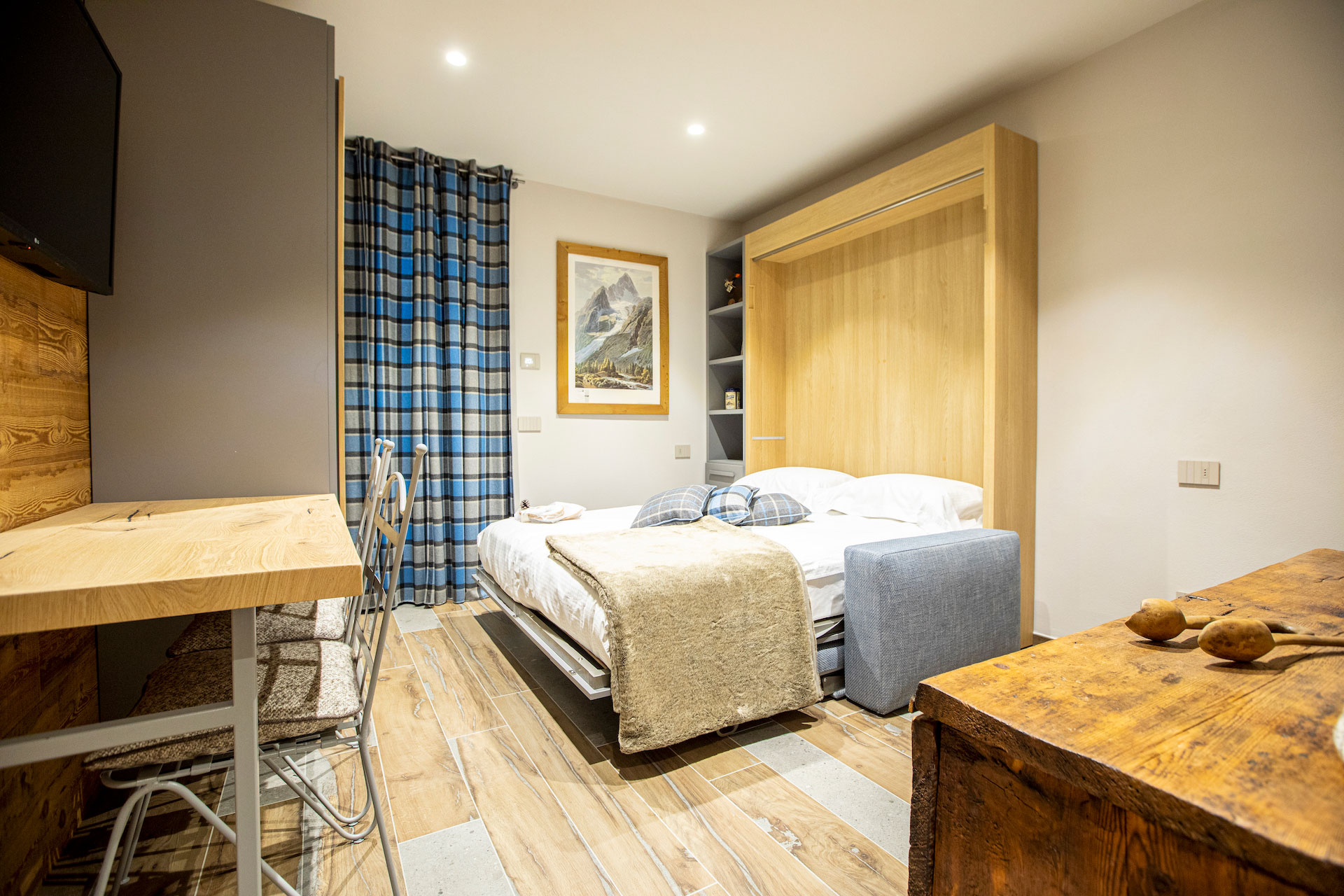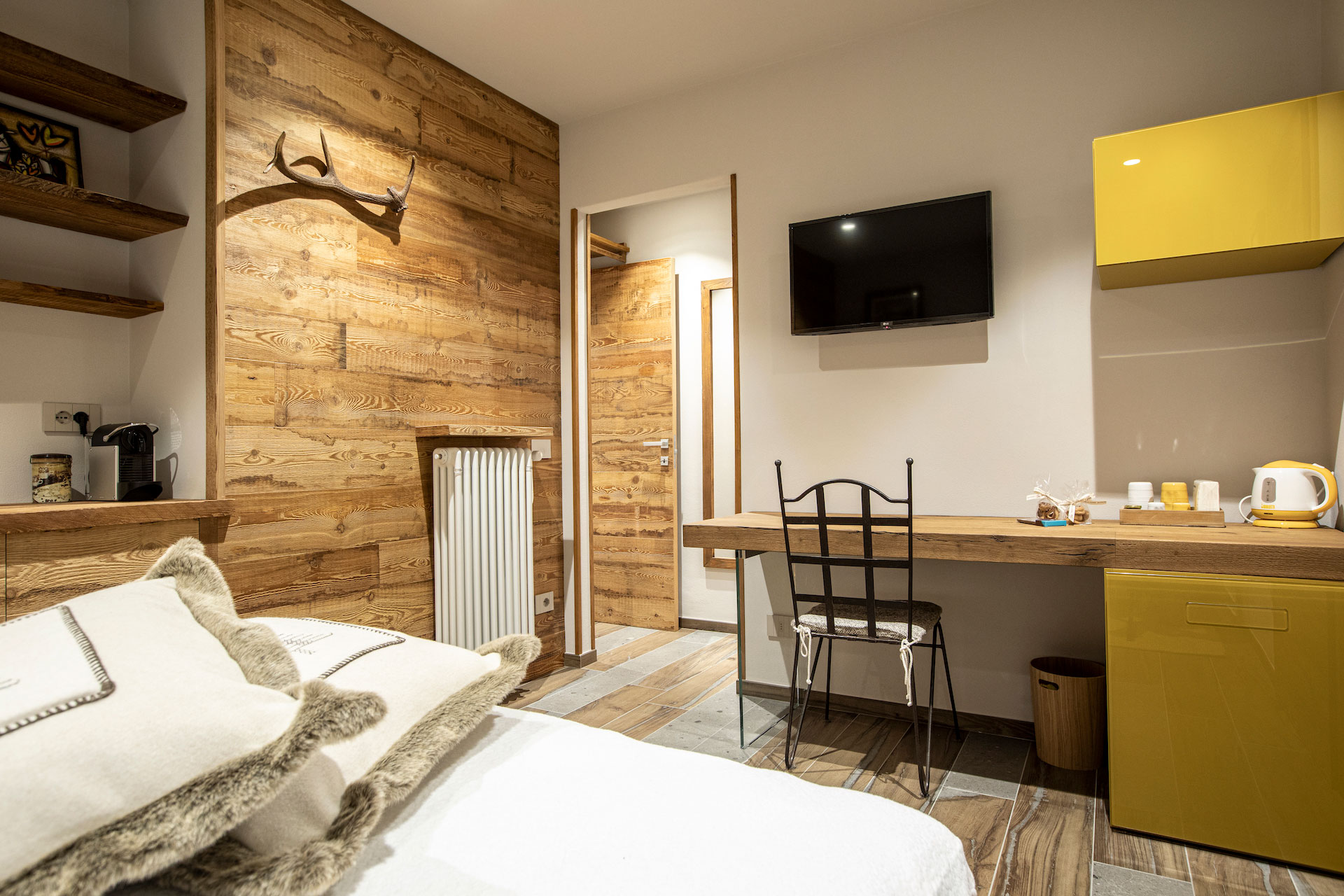 pet friendly
We love animals that we are happy to accommodate in the rooms on the lower floor, VILLETTE and DOLONNE. A supplement is required, please let us know your needs in advance.
We also offer the dog sitting service in collaboration withFulvio & Silvia Pet Sitter

Cadeaux
We give our guests the exclusive opportunity to buy, in house, local delicacy and handicraft products.

tailor made
Thanks to our cooperation with local business partners, we can offer you a wide range of services in order to customized your holiday at the best.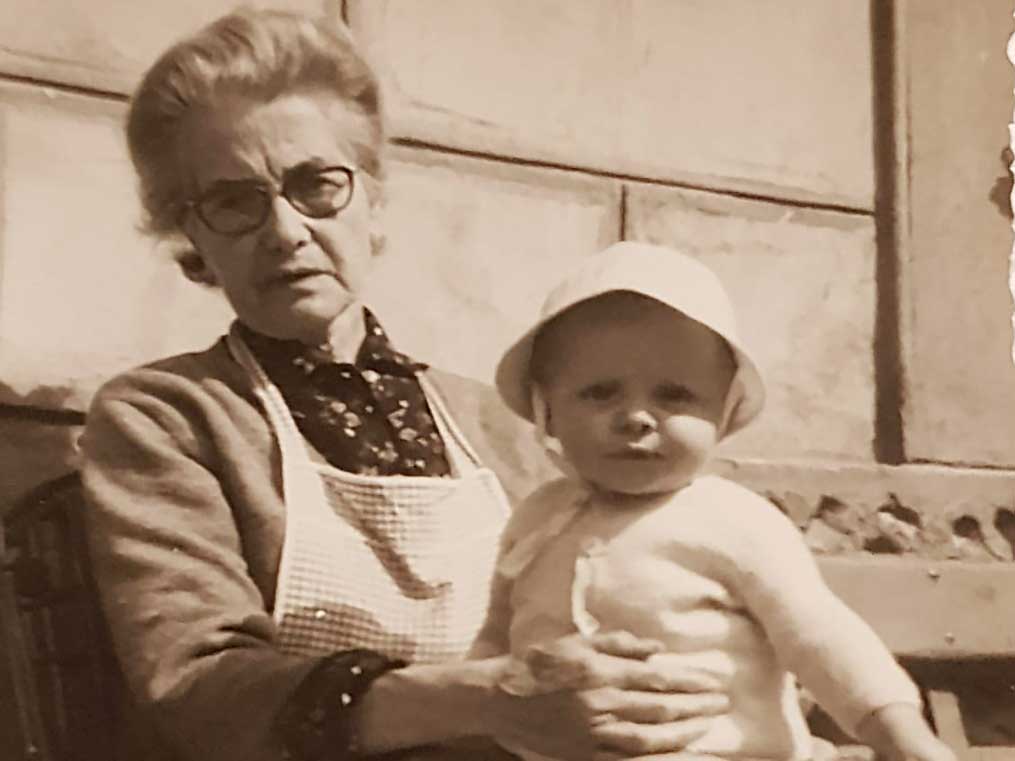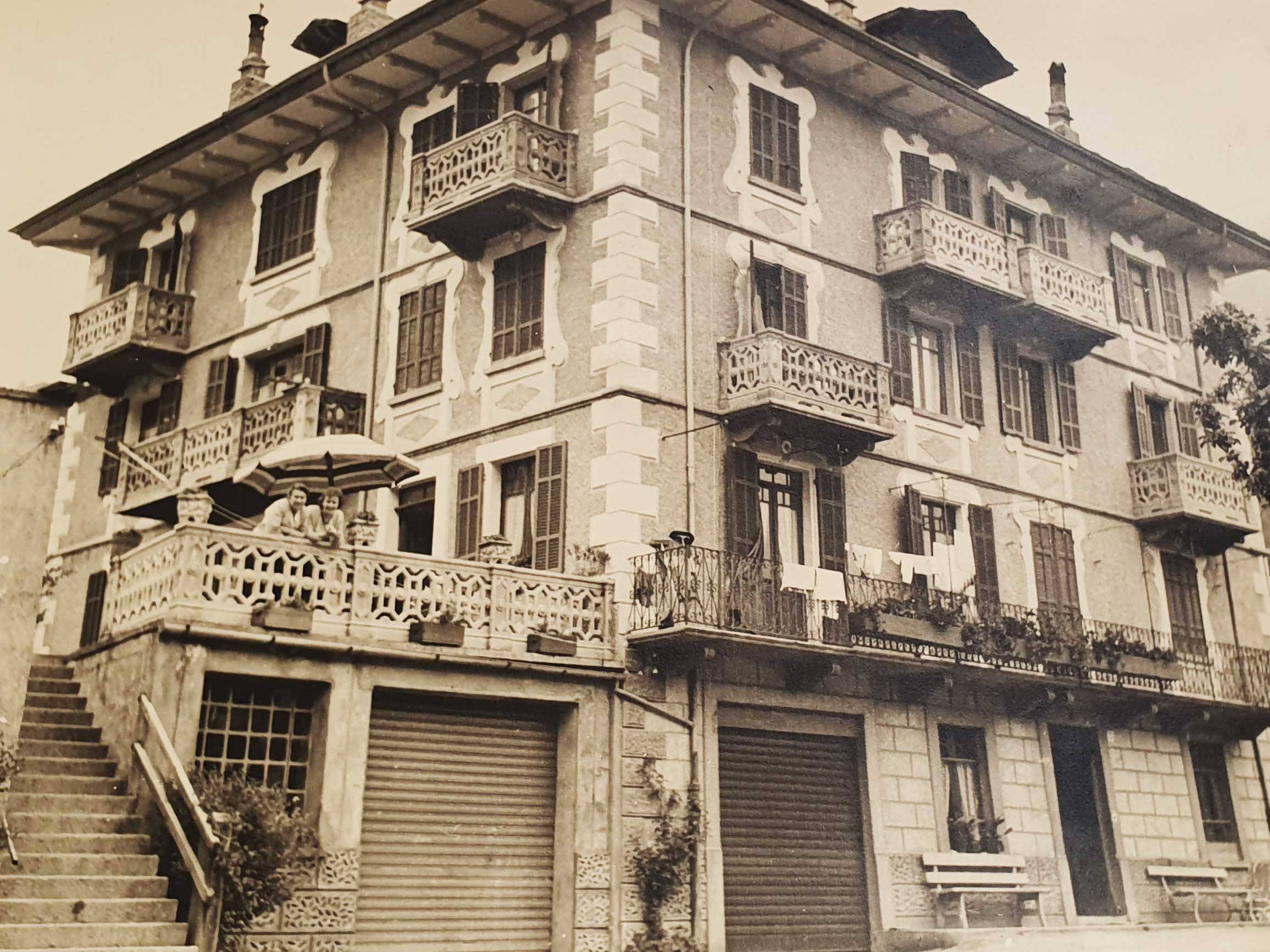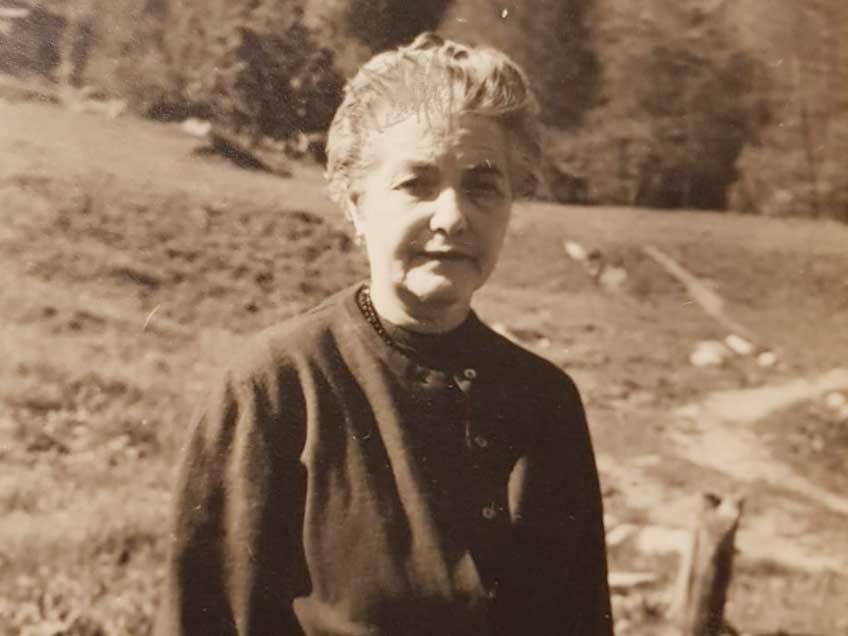 The family home
This is me, sitting on my grandmother Ida's knees.
Feeling safe in her home it was enough for me to stick my nose out the window to admire the mountains around and the Mont Blanc range.
The walls of my granny's house have been my foundations, making me feeling home always, even when living far away.
All this love has been a nourishment for my entire life and I have decided to honor it now.
The story of our family is intertwined within the walls of the ancient house.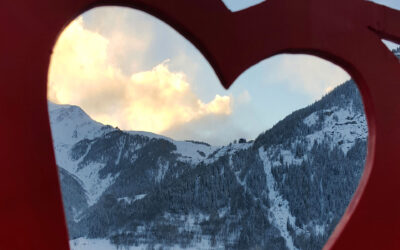 Perhaps not everyone knows that Valentine's Day is not only the protector of lovers but is also the winter patron of our beautiful Courmayeur. For this reason and because, after all, we are always in love with our country, we have decided to invite you to discover the...
Bring a unique gift with you
We have selected for you what is most beautiful and unique you can find in our valley, a special gift directly from us to you and your return will be sweeter.
In this section you will discover the typical products of this land, a selection of our favorite producers, those who embody the values ​​and flavors of tradition.
You will also be able to discover artisans and artists who know how to tell their love for the mountains through simple and precious objects for the history they carry in their hearts.