Villair room
The hamlet of the upper Villair rises on the slopes of the wild Val Sapin.
This is a severe and sparse valley but full of a certain ancient and almost forgotten charm, typical of those secluded mountain places where only nature is the protagonist.
And like this valley, the beautiful suite that bears its name is a hymn to nature's own matter. Corten details are inserted among the antique and precious furniture that belonged to the family.
The style of the bathroom is the result of a precise research that emphasizes the contemporary and functional design; the whirlpool tub with shower will be an unexpected gift.
The room is equipped with , bathroom linen, courtesy kit, hairdryer, minibar and safe box.
You will also find a kettle, Lavazza-Smeg coffee machine, a selection of tea and coffee, honey yogurt  and homemade biscuits for your light  breakfast .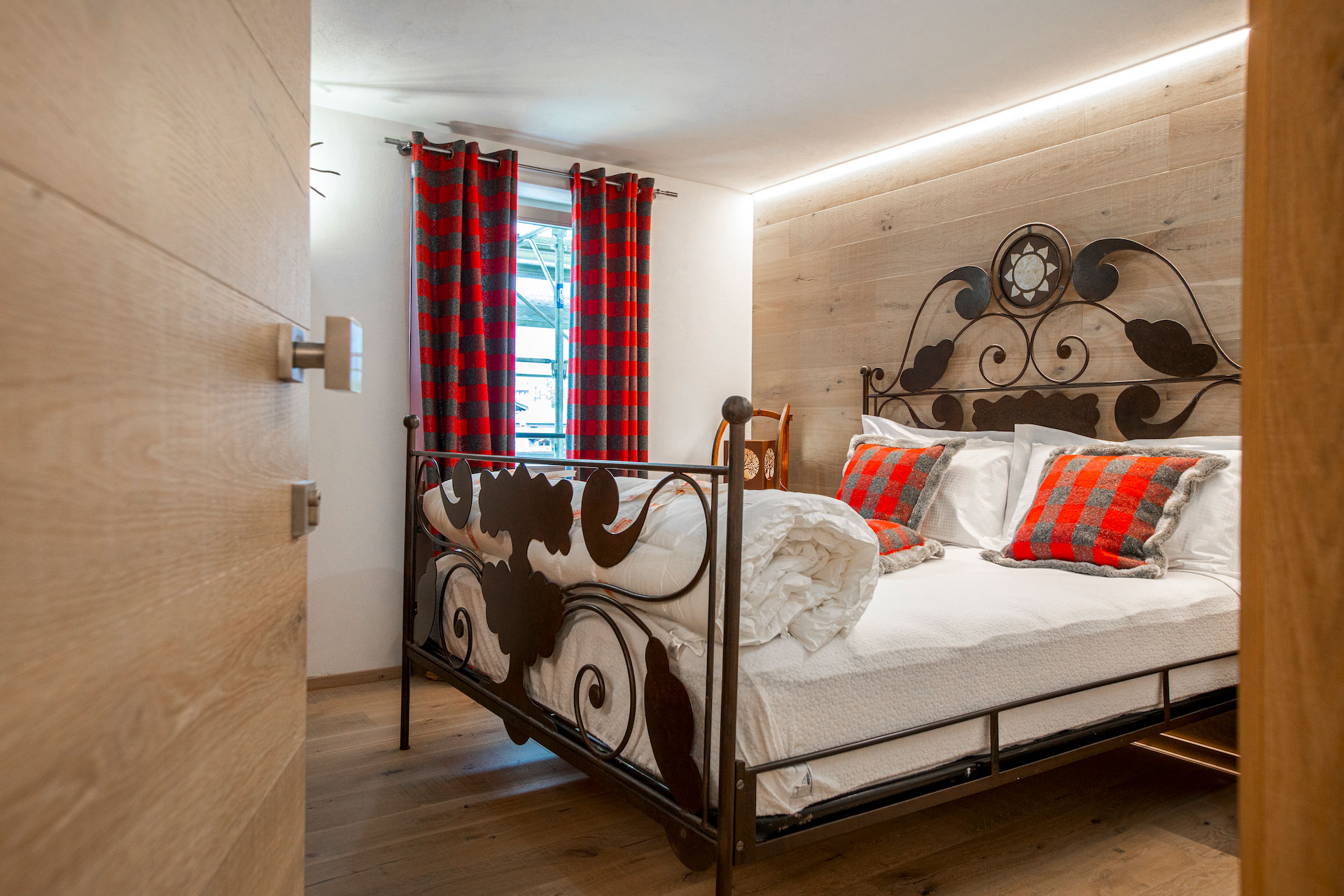 If you do not find room availability for the desired dates contact us and we will try to help you